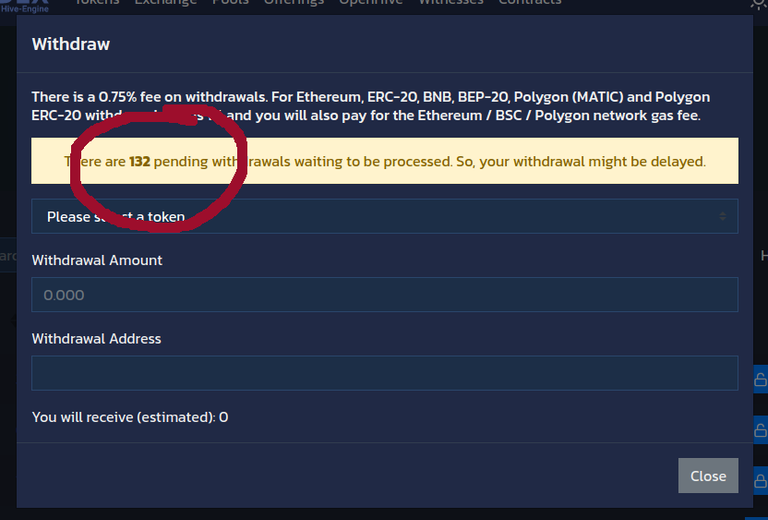 There are around 132 pending withdrawals waiting to be processed in the hive-engine. I tried to withdraw a few Hive and blurt but the tokens are still pending.
I just know that Hive-engine runs on a different network on Hive. I apologize if I am misunderstanding.
I sent Hive from the Hive wallet, and I had no problem. While my token was still pending from Hive-engine to my Hive wallet. From the analysis, I take conclusion that Hive-engine runs on a different network.
It can be the sidechain or second chain of Hive. All tokens from blogging and gaming platforms run on the Hive-engine network. It means that the work of the system is very heavy.
The pending withdrawal has happened many times in my experience. It can take from 1 to 24 hours. I hope the system will work normally in the near future. There are a lot of users who rely on hive-engine for their transactions.
The withdrawal of Blurt has been completed after pending for a few minutes. The wallet address is blurt-swap. As of now, the pending may only be Hive token.Hive transfer from and to the hive-engine uses a honey-swap wallet. I think the wallet is too busy processing transactions now.
Thanks for reading, If you want to withdraw Hive from Hive-engine, you may need to postpone until the transaction is normal.