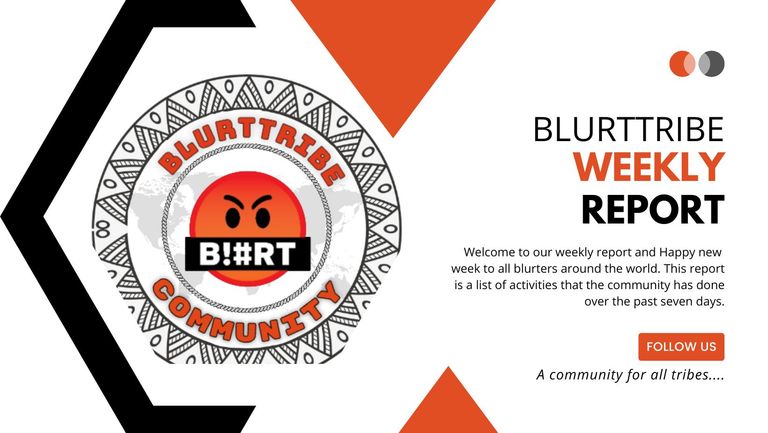 Hello blurt
Welcome to our weekly report and Happy new week to all blurters around the world.
This report is a list of important and remarkable activities that the community has done over the past seven days. We are happy to see the community growing rapidly with everyone's collaboration. At blurttribe we promote and encourage interesting contents on the blockchain, do well to use our hashtag when making such post. So, Check out our activities this past week.

OUR REALITY PROGRAMS
Our reality programs runs everyday with different headings each day. Its all about being real, displaying a picture or selfie of yourself, environment, friends and so on, depending on the reality Program for the day. So endeavor to participate and have fun!!!
Don't miss out!!!!
---
The Daily Reality Show Winner of the week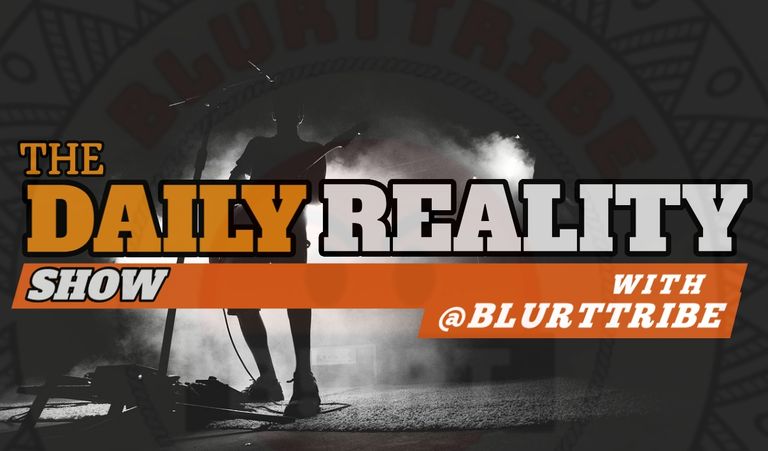 You can check out the winner of the week here:👉 🎁Winner Announcement of The Daily Reality Show.

Curation/Delegation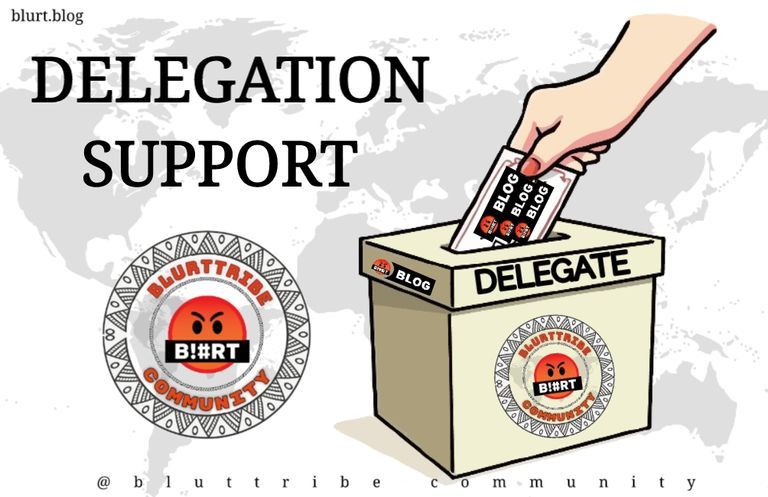 Blurttribe community has been working incredibly hard, progressing and doing our best on being a wonderful community, trying our possible best to build a conducive space where everyone is welcomed to feel free and share their contents here on blurt using the tag #blurttribe.
You can delegate to us some blurt power if you wish to, no amount is too small.
TO GET A VOTE FROM US
➡️ CREATE A GOOD CONTENT FREE FROM PLAGIARISM
➡️ IF YOU MUST TRANSLATE, TWO LANGUAGES IS GOOD ENOUGH (ENGLISH AND ANY OTHER LANGUAGE OF YOUR CHOICE)
➡️ DON'T FORGET TO SOURCE OR CREDIT YOUR IMAGES IF THEY ARE NOT YOURS
➡️ ADD OUR TAG IN YOUR TAG LIST #blurttribe, SO WE CAN SEE YOUR POST.

Conclusion
We want to thank everyone who has been with us and helped us get to this point. Our humble appreciation goes to our supporters, delegators, and everyone in this Ecosystem, God bless you all.
---
---
  Best regards

The blurttribe team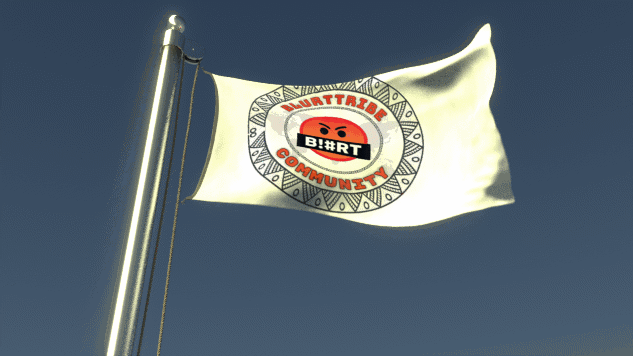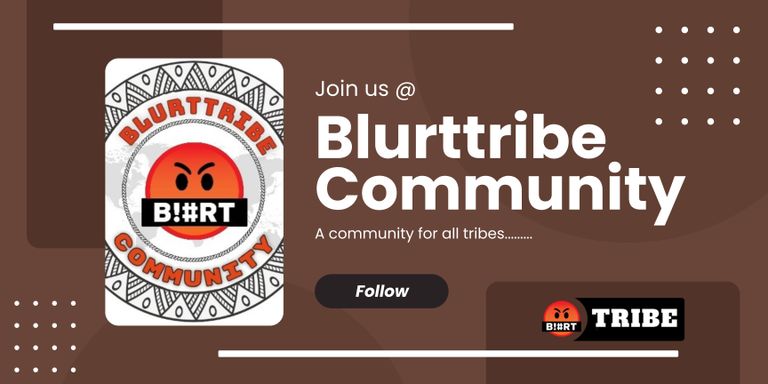 :::Discord :::Whatsapp:::Twitter :::
YOU CAN VOTE FOR OR DELEGATE BLURT POWER TO @blurttribe TO SUPPORT CURATION
---
Posted from https://blurtlatam.intinte.org