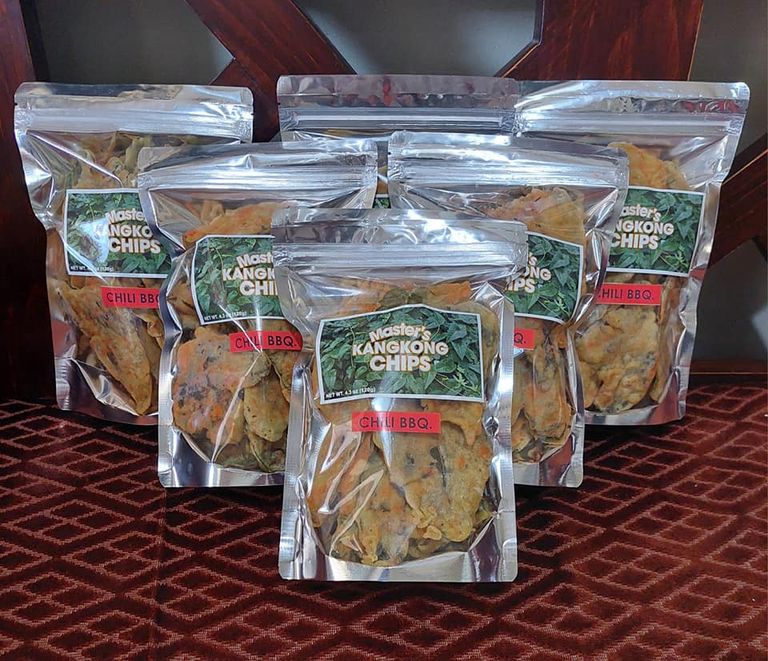 Source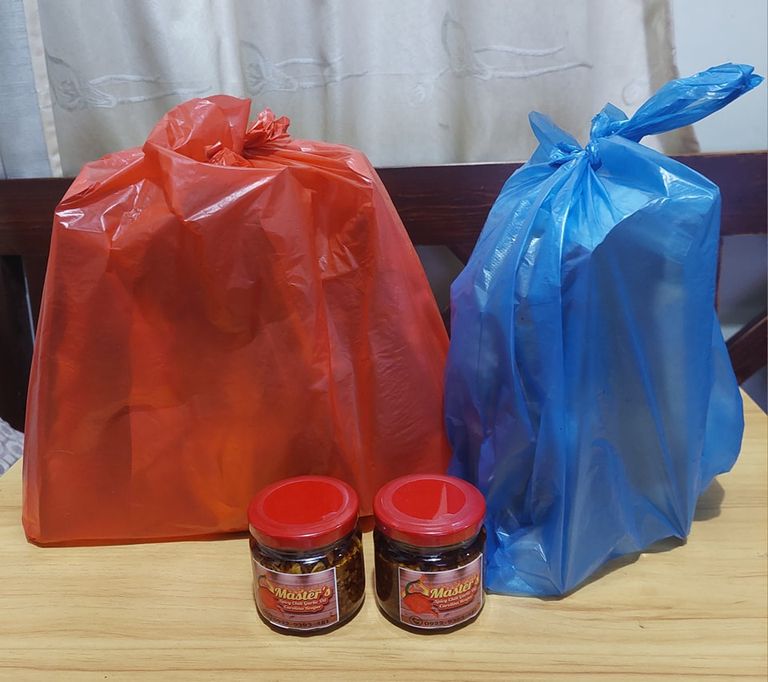 Source
Right now my niece is selling some swamp cabbage chips with flavors and chili garlic oil which they produce with her father.
Ahora mismo mi sobrina está vendiendo unas patatas fritas de col del pantano con sabores y aceite de ajo con chile que producen con su padre.
My mother had told me that my niece is earning a few dollars per day, just enough for her to gain some decent amount per day for her needs. It is something that I am happy about of course because she had gotten the spirit of entrepreneurship which is inspired by his father which is my eldest brother. Actually my eldest brother started the business by selling some of his fruiting plants from his backyard and the vacant lot of his neighbor which he uses for planting crops like hot peppers, some "cuttings" of berries, common vegetables, etc. The "Carolina" hot peppers is one of the products he processes by cooking and bottling it and then sells it online in Facebook Marketplace and in one of the online shops which is popular here in my country.
Mi madre me ha dicho que mi sobrina gana unos dólares al día, lo suficiente para cubrir sus necesidades. Es algo que me alegra, por supuesto, porque ha adquirido el espíritu emprendedor que le inspira su padre, mi hermano mayor. En realidad, mi hermano mayor empezó el negocio vendiendo algunas de las plantas frutales de su patio trasero y del terreno baldío de su vecino que utiliza para plantar cultivos como pimientos picantes, algunos "esquejes" de bayas, hortalizas comunes, etc. El pimiento picante "Carolina" es uno de los productos que procesa cocinándolo y embotellándolo para luego venderlo en línea en Facebook Marketplace y en una de las tiendas en línea populares aquí en mi país.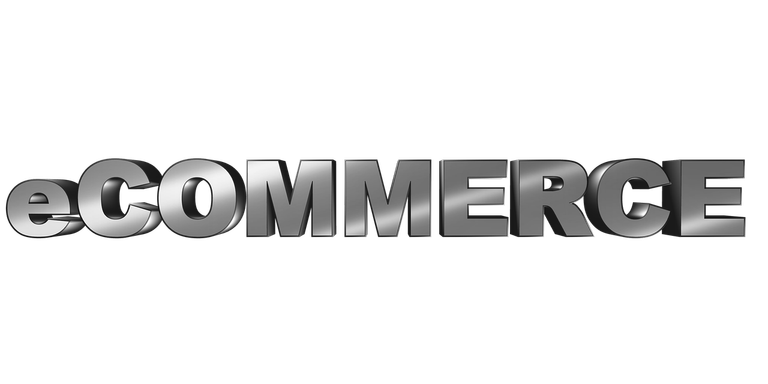 Source
Selling online is a great way to make money, either you buy and sell or produce and sell. It is really is a business that works very well.
Vender por Internet es una forma estupenda de ganar dinero, ya sea comprando y vendiendo o produciendo y vendiendo. Realmente es un negocio que funciona muy bien.
My eldest brother is quite industrious because he is doing a lot of things which is productive one of them is just planting fruiting trees and vegetables in a plot of land of his neighbor and in his backyard. It resulted in processing the "Carolina Reaper" peppers to sell it not in an established store where he has to do some business permit and all that paperwork, paying the rent of the business, and all that, but now all he has to do is to make an account in "Shopee" and post the items that he wants to sell there and it is that easy to make an instant business nowadays.
Mi hermano mayor es bastante trabajador porque está haciendo muchas cosas que es productivo uno de ellos es sólo la plantación de árboles frutales y hortalizas en una parcela de tierra de su vecino y en su patio trasero. El resultado fue el procesamiento de los pimientos "Carolina Reaper" para venderlos no en una tienda establecida donde tiene que hacer algún permiso de negocio y todo ese papeleo, pagar el alquiler del negocio, y todo eso, pero ahora todo lo que tiene que hacer es hacer una cuenta en "Shopee" y publicar los artículos que quiere vender allí y es así de fácil hacer un negocio instantáneo hoy en día.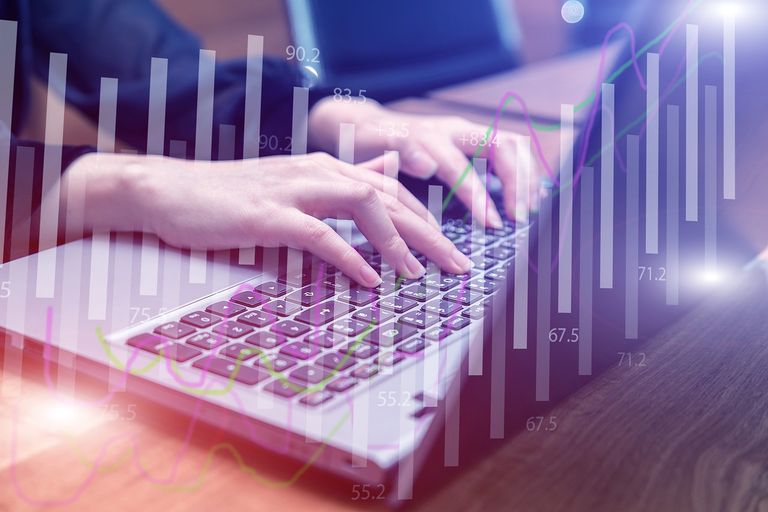 Source
Other people's business is unlike that of mine, my digital assets are earning interests and might explode in value in some future time.
El negocio de los demás no es como el mío, mis activos digitales devengan intereses y podrían explotar en valor en algún momento futuro.
It is also from my eldest brother that I learned from making a condensed milk candy which I used to make when I was still able to do it and using my mother's store to sell it. When I was still in primary school he makes me sell some of those condensed milk candies to my classmates although my teacher didn't approved it. More than a decade ago I was also repacking peanuts and other candies and also using my mother's store to sell those merchandise. I was planning to save up some money and try to expand or maybe venture into other things and also continue the operation of my mother's store but due to my brewing physical disability I just stopped it because my body could not cope anymore.
También de mi hermano mayor aprendí a hacer un caramelo de leche condensada que yo solía hacer cuando aún podía hacerlo y a utilizar la tienda de mi madre para venderlo. Cuando todavía estaba en la escuela primaria me hace vender algunos de esos caramelos de leche condensada a mis compañeros de clase aunque mi profesor no lo aprobaba. Hace más de una década, también envasaba cacahuetes y otros caramelos y utilizaba la tienda de mi madre para venderlos. Planeaba ahorrar algo de dinero y tratar de ampliar o tal vez aventurarme en otras cosas y también continuar la operación de la tienda de mi madre, pero debido a mi discapacidad física de elaboración de la cerveza sólo lo detuve porque mi cuerpo no podía hacer frente a más.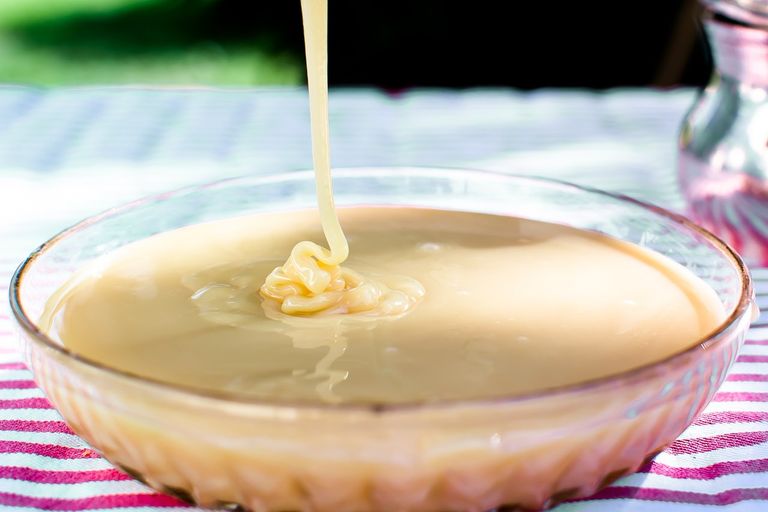 Source
Making some candies out from condensed milk is one of the businesses that I had done before, everyone like it which is why there is no problem in selling it.
Hacer caramelos de leche condensada es uno de los negocios que había hecho antes, a todo el mundo le gusta y por eso no hay problema en venderlos.
Repacking peanuts and candies is a very hard work to do, I also have to cook some raw peanuts and it is quite labor intensive for me. However if I happen to have a normal health disposition I guess that it will not be an issue. So one day I decided to stop for good because I could not even possibly carry the weight of the merchandise that I was buying from my supplier back in those days which I am regretting because of course it is just a frustration that I was made restricted by my own body's health issues. The last business that I handled was this "airtime loading" business for calls and text. It is quite easy to do that but you have to be patient because of the time you have to spend in being an attendant to the store plus the fact that you have a lot of competition doing that same type of business.
Reenvasar cacahuetes y caramelos es un trabajo muy duro, también tengo que cocinar algunos cacahuetes crudos y es bastante laborioso para mí. Sin embargo, si tengo una salud normal, supongo que no será un problema. Así que un día decidí parar para siempre porque ni siquiera podía llevar el peso de la mercancía que estaba comprando a mi proveedor en aquellos días que estoy lamentando porque, por supuesto, es sólo una frustración que me hizo restringido por problemas de salud de mi propio cuerpo. El último negocio que manejé era este negocio de la "carga del tiempo aire" para las llamadas y el texto. Es bastante fácil hacerlo, pero hay que tener paciencia por el tiempo que hay que dedicar a atender la tienda, además del hecho de que tienes mucha competencia haciendo ese mismo tipo de negocio.
Source
I cooked and repacked peanuts of all its types, from sweetened to fried and different candies that everyone liked.
Cocinaba y reenvasaba cacahuetes de todos los tipos, desde azucarados hasta fritos y diferentes caramelos que gustaban a todo el mundo.
After my mother had closed the store we have no more business to operate anymore. My father is not keen in doing anything to earn some money other than fixing engines which is just a few a scant opportunity which is not even a good way of earning. My father's mentality about earning is about going to school so that you can have a chance of being employed to be able earn. The store by the was just established to supplement the earnings from the Taxi service that my father was doing at that time. Then suddenly he sold the "Rights" of operating that Taxi service as urged by some "friend", then telling us that there was the store anyway that we are operating to earn some money considering that the store is not earning that much.
Después de que mi madre cerrara la tienda, ya no tenemos ningún negocio que atender. A mi padre no le interesa hacer nada para ganar dinero, aparte de arreglar motores, que es sólo una pequeña oportunidad que ni siquiera es una buena forma de ganar dinero. La mentalidad de mi padre sobre ganar dinero es ir a la escuela para tener la oportunidad de ser empleado y poder ganar dinero. La tienda se creó para complementar los ingresos del servicio de taxi que mi padre realizaba en aquel momento. De repente, un "amigo" le instó a vender los "derechos" de explotación del servicio de taxi y nos dijo que de todas formas teníamos la tienda para ganar algo de dinero, ya que la tienda no ganaba mucho.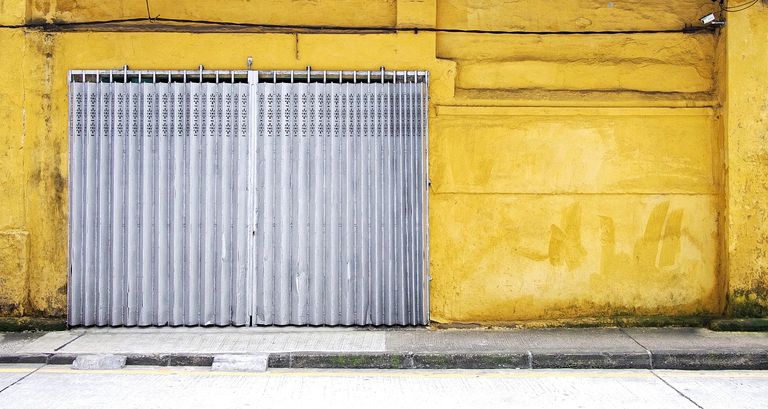 Source
Our physical store soon was closed but momentarily reused by my sister and made it her own until she got employed as a teacher as the career now of her own.
Nuestra tienda física pronto fue cerrada pero momentáneamente reutilizada por mi hermana y la hizo suya hasta que se empleó como profesora como carrera ahora propia.
That is why I proved to myself that my father really is too bad in doing a business. It also happened when he invested some big money in tandem with his cousin to operate a business in fixing engines since my father was a diesel engine mechanic himself. The shop soon became unstainable because they are also feeding their employees at that time apart from the rent of the place and all of that operating costs. That business went downhill fast because of my father's bad decision in venturing into something which is not in his line of work and doing business with a partner that could have just used him to extract some money. It had gone too bad that my father doesn't even want to remember it anymore.
Por eso me demostré a mí mismo que mi padre es muy malo para los negocios. También ocurrió cuando invirtió mucho dinero junto con su primo en un negocio de reparación de motores, ya que mi padre era mecánico de motores diesel. El taller pronto se volvió insostenible porque en aquel momento también tenían que dar de comer a sus empleados, aparte del alquiler del local y todos los gastos de funcionamiento. El negocio se vino abajo rápidamente por la mala decisión de mi padre de aventurarse en algo que no era de su especialidad y hacer negocios con un socio que podría haberlo utilizado para sacar dinero. Había ido tan mal que mi padre ya ni siquiera quiere acordarse de ello.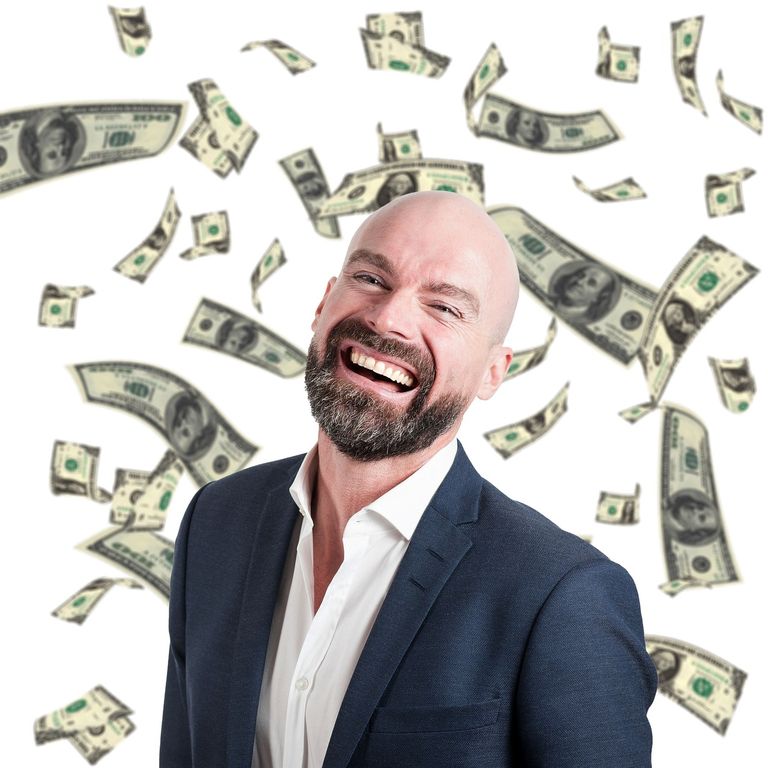 Source
Some are born entrepreneur and some are not, you just have to stick in what you do best from what you have got.
Algunos nacen empresarios y otros no, sólo tienes que dedicarte a lo que mejor sabes hacer a partir de lo que tienes.
That is why none of us with my siblings had gotten inspired by what my father was doing, even with his profession of being a mechanic especially the way he operates a business. However my siblings was just influenced by his idea of having to be employed in order to make money. My eldest brother actually had taken a vocation course to be a Machinist but after figuring-out for himself that it is not a good career, he went on studying again to be a high school teacher. My other brother after getting employed from a nearby papermill factory he just stayed there and didn't pursue in being a fully licensed engineer. However he is a manager now over there are is a very established part of the company where is working. My sister however didn't liked her course as an elementary school teacher which is why she went on to take other jobs as a regular employee until her two sister-in-laws who are now both principals of their schools convinced her to become an elementary school teacher, now she is a teacher with a stable job.
Por eso ninguno de mis hermanos se inspiró en lo que hacía mi padre, ni siquiera en su profesión de mecánico, sobre todo en su forma de llevar un negocio. Sin embargo, mis hermanos se dejaron influenciar por su idea de tener que trabajar para ganar dinero. Mi hermano mayor hizo un curso de formación profesional para ser maquinista, pero después de darse cuenta de que no era una buena carrera, volvió a estudiar para ser profesor de secundaria. Mi otro hermano, después de trabajar en una fábrica de papel cercana, se quedó allí y no estudió ingeniería. Sin embargo, ahora es director de la empresa en la que trabaja. A mi hermana, sin embargo, no le gustó la carrera de maestra de primaria, por lo que se fue a otros trabajos como empleada hasta que sus dos cuñadas, que ahora son directoras de sus escuelas, la convencieron para que se hiciera maestra de primaria, y ahora es maestra con un trabajo estable.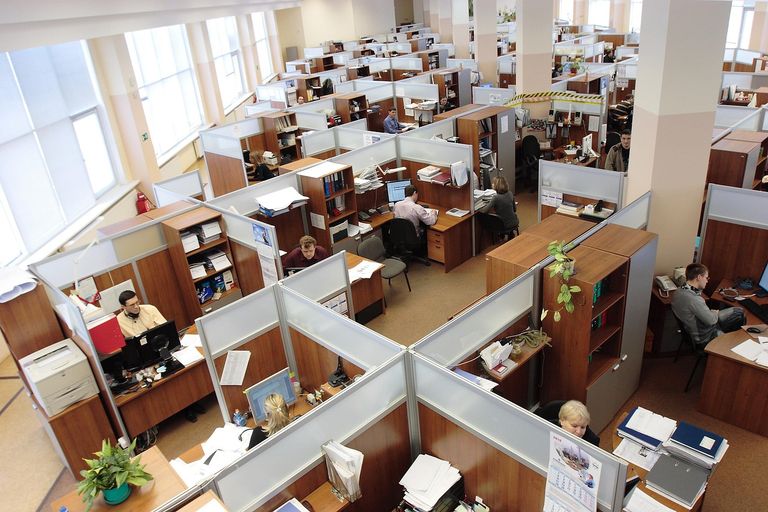 Source
Many people are contented of just being an employee although nothing is wrong with that. But having a business of your own will make you more money which is not bad.
Mucha gente se conforma con ser un simple empleado, aunque eso no tiene nada de malo. Pero tener un negocio propio te hará ganar más dinero, lo cual no está mal.
For my own situation which didn't finished college and had no work experience, I am just fortunate enough to make some money online for my own pursuit to help myself. It worked thank be to God, however, my kind of career path is peculiar and different because I am in the world of cryptocurrency. I am at the mercy of the market forces and how the global economy will perform because of the nature of cryptocurrencies with its volatile prices that could make or brake me. Well, at least I will not see myself being bankrupt anytime soon because of the digital assets that I own which I am trying to collect more so that I can be able to enjoy the fruits of my labor when the prices would get into new high prices or at least near to it. But social blogging is my career now and I am working hard on it every single day because I needed to do it aside from I enjoy doing this kind of hobby or work as well for the reason that it is fulfilling ad gives me a sense of achievement everyday.
Para mi propia situación que no terminó la universidad y no tenía experiencia de trabajo, sólo tengo la suerte de hacer algo de dinero en línea para mi propia búsqueda para ayudarme a mí mismo. Funcionó gracias a Dios, sin embargo, mi tipo de carrera es peculiar y diferente porque estoy en el mundo de cryptocurrency. Estoy a merced de las fuerzas del mercado y cómo la economía mundial se llevará a cabo debido a la naturaleza de cryptocurrencies con sus precios volátiles que podrían hacer o me freno. Bueno, al menos no me veré en la quiebra en el corto plazo debido a los activos digitales que poseo que estoy tratando de recoger más para que pueda ser capaz de disfrutar de los frutos de mi trabajo cuando los precios se pondría en nuevos precios altos o al menos cerca de ella. Pero blogging social es mi carrera ahora y estoy trabajando duro en él todos los días porque tenía que hacerlo aparte de que me gusta hacer este tipo de afición o trabajo, así por la razón de que está cumpliendo anuncio me da una sensación de logro todos los días.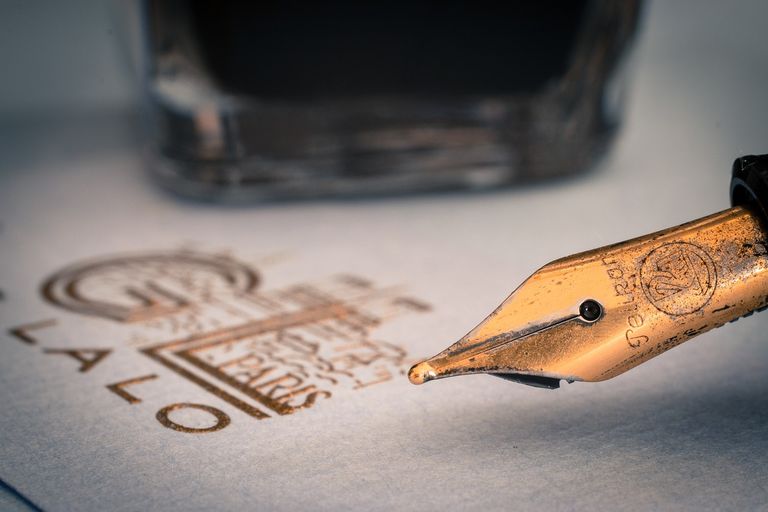 Source
If you can call freewriting is work then it is my career path. It is the only way that I will be earning and of course I am okay with that.
Si se puede llamar trabajo a la escritura libre, entonces es mi carrera. Es la única forma de ganar dinero y, por supuesto, me parece bien.
Anyway, as for my niece who is into online selling now. I guess that she will go big soon in the near future because as time passes-by she will learn many things along the way in improving her business venture. Her parents, especially her father was the one that started will always be there so obviously I am more than happy about it rather than having a father or parents that tells you to sell all and use the money for buying useless things and let your fate decide where you will go. It is good that our era today is helping us have a fighting chance to uplift us and immerse ourselves from poverty because of new technologies like blockchain, cryptocurrency trading, and online selling. Online selling is a special thing because anyone with a very good product can make a business almost instantly and being able to let multitudes of people know that you are selling your product because of social media and the ease of selling using online stores and such.
De todos modos, en cuanto a mi sobrina, que ahora se dedica a la venta en línea. Supongo que pronto llegará a lo grande, porque a medida que pase el tiempo aprenderá muchas cosas para mejorar su negocio. Sus padres, especialmente su padre, fueron los que empezaron y siempre estarán ahí, así que obviamente estoy más que feliz por ello que por tener un padre o padres que te digan que vendas todo y uses el dinero para comprar cosas inútiles y dejes que tu destino decida a dónde irás. Es bueno que nuestra era hoy en día nos está ayudando a tener una oportunidad de luchar para levantarnos y sumergirnos de la pobreza debido a las nuevas tecnologías como blockchain, el comercio de criptomoneda, y la venta en línea. La venta en línea es una cosa especial porque cualquier persona con un producto muy bueno puede hacer un negocio casi al instante y ser capaz de dejar que multitudes de personas saben que usted está vendiendo su producto debido a los medios de comunicación social y la facilidad de venta utilizando tiendas en línea y tal.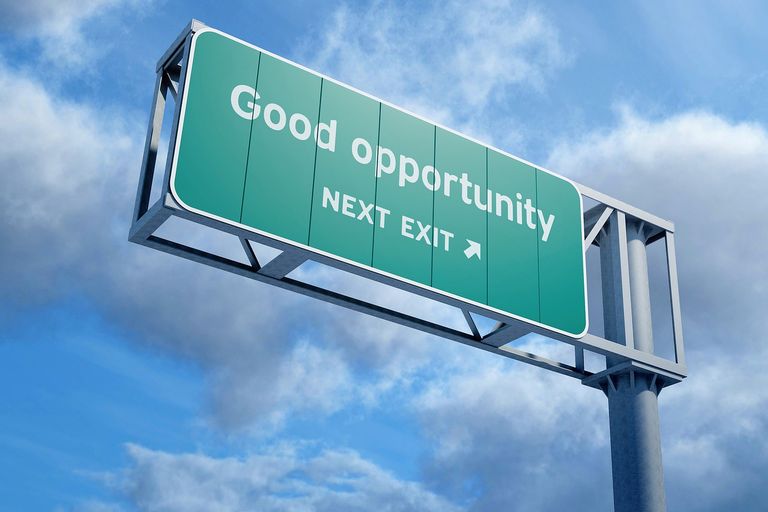 Source
Many people had been aided and benefited because of the emergence of technologies that that had given them a great chance and opportunity to venture on things that had been hard to do before but now was made easier because the vital aspect of the work is done online.
Muchas personas se han visto favorecidas y beneficiadas por la aparición de las tecnologías, que les han brindado una gran oportunidad de aventurarse en cosas que antes eran difíciles de hacer, pero que ahora resultan más fáciles porque el aspecto vital del trabajo se realiza en línea.
Translated in Filipino [Taglish]
Sinabi sa akin ng aking ina na ang aking pamangkin ay kumikita ng ilang dolyar bawat araw, sapat lang para makakuha siya ng ilang disenteng halaga bawat araw para sa kanyang mga pangangailangan. Isang bagay na ikinatutuwa ko siyempre dahil nakuha niya ang diwa ng pagnenegosyo na inspirasyon ng kanyang ama na panganay kong kapatid. Actually ang panganay kong kapatid ay nagsimula ng negosyo sa pamamagitan ng pagtitinda ng ilan sa kanyang mga namumungang halaman mula sa kanyang likod-bahay at ang bakanteng lote ng kanyang kapitbahay na ginagamit niya sa pagtatanim ng mga pananim tulad ng mainit na sili, ilang "cuttings" ng mga berry, karaniwang gulay, atbp. Ang "Carolina" Ang mainit na sili ay isa sa mga pinoproseso niyang produkto sa pamamagitan ng pagluluto at pagbo-bote nito at pagkatapos ay ibebenta online sa Facebook Marketplace at sa isa sa mga online shop na sikat dito sa aking bansa.
Ang aking panganay na kapatid ay medyo masipag dahil marami siyang ginagawa which is productive isa na rito ay ang pagtatanim lamang ng mga namumungang puno at gulay sa lupa ng kanyang kapitbahay at sa kanyang likod-bahay. Nagresulta ito sa pagproseso ng "Carolina Reaper" na mga paminta upang ibenta ito hindi sa isang itinatag na tindahan kung saan kailangan niyang gumawa ng ilang business permit at lahat ng papeles na iyon, pagbabayad ng upa ng negosyo, at lahat ng iyon, ngunit ngayon ang kailangan niya lang gawin ay para gumawa ng account sa "Shopee" at i-post ang mga bagay na gusto niyang ibenta doon at ganoon na lang kadali ang gumawa ng instant business sa panahon ngayon.
Sa aking panganay na kapatid din ako natuto sa paggawa ng condensed milk candy na dati kong ginagawa noong nagagawa ko pa ito at gamit ang tindahan ni nanay para ibenta ito. Noong ako ay nasa elementarya pa lamang ay pinapabili niya ako ng ilan sa mga condensed milk candies na iyon sa aking mga kaklase kahit na hindi ito inaprubahan ng aking guro. Mahigit isang dekada na rin ang nakalipas ay nagre-repack din ako ng mani at iba pang kendi at ginagamit din ang tindahan ng nanay ko para ibenta ang mga paninda. I was planning to save up some money and try to expand or maybe venture into other things and also continue the operation of my mother's store but because of my brewing physical disability ay pinigilan ko na lang dahil hindi na kaya ng katawan ko.
Ang pag-repack ng mga mani at kendi ay napakahirap gawin, kailangan ko ring magluto ng ilang hilaw na mani at ito ay medyo labor intensive para sa akin. Gayunpaman, kung mayroon akong normal na disposisyon sa kalusugan, sa palagay ko hindi ito magiging isyu. Kaya isang araw ay napagdesisyunan kong huminto na ng tuluyan dahil hindi ko na rin kayang bitbitin ang bigat ng paninda na binibili ko sa aking supplier noong mga araw na iyon na ikinalulungkot ko dahil syempre frustration lang na pinaghigpitan ako ng mga isyu sa kalusugan ng aking sariling katawan. Ang huling negosyong pinangasiwaan ko ay itong "airtime loading" na negosyo para sa mga tawag at text. Ito ay medyo madali upang gawin iyon ngunit kailangan mong maging mapagpasensya dahil sa oras na kailangan mong gugulin sa pagiging isang attendant sa tindahan at ang katotohanan na mayroon kang maraming kumpetisyon sa paggawa ng parehong uri ng negosyo.
Matapos isara ng aking ina ang tindahan ay wala na kaming negosyong patakbuhin. Ang aking ama ay hindi masigasig na gumawa ng anumang bagay upang kumita ng pera maliban sa pag-aayos ng mga makina na iilan lamang sa kaunting pagkakataon na hindi man lang magandang paraan ng kita. Ang mentalidad ng tatay ko tungkol sa pagkakakitaan ay tungkol sa pag-aaral para magkaroon ka ng pagkakataong makapagtrabaho para kumita. The store by the was founded to supplement the earnings from the Taxi service that my father was doing at that time. Then suddenly he sold the "Rights" of operating that Taxi service as urged by some "friend", then telling us that there was the store anyway that we are operating to earn some money considering that the store is not earn that much.
Kaya naman napatunayan ko sa sarili ko na sobrang sama talaga ng tatay ko sa pagnenegosyo. Nangyari din ito nang mag-invest siya ng malaking pera ka-tandem ng kanyang pinsan para mag-operate ng negosyo sa pag-aayos ng mga makina dahil ang tatay ko ay isang mekaniko ng makina ng diesel. Hindi nagtagal ay naging unstainable ang shop dahil pinapakain din nila ang kanilang mga empleyado sa oras na iyon bukod sa renta ng lugar at lahat ng gastos sa pagpapatakbo. Mabilis na bumaba ang negosyong iyon dahil sa maling desisyon ng aking ama sa pakikipagsapalaran sa isang bagay na wala sa kanyang hanay ng trabaho at pakikipagnegosyo sa isang kasosyo na maaaring ginamit lamang siya upang kumita ng pera. Masyadong masama na ayaw na ng aking ama na maalala pa ito.
Kaya naman wala ni isa sa amin ng aking mga kapatid ang na-inspire sa ginagawa ng aking ama, maging sa kanyang propesyon sa pagiging mekaniko lalo na sa kanyang pamamalakad ng negosyo. Gayunpaman ang aking mga kapatid ay naimpluwensyahan lamang ng kanyang ideya na kailangang magtrabaho upang kumita ng pera. Ang aking panganay na kapatid na lalaki ay talagang kumuha ng kursong bokasyon upang maging isang Machinist ngunit pagkatapos niyang malaman na hindi ito magandang karera, muli siyang nag-aral upang maging isang guro sa mataas na paaralan. Ang aking isa pang kapatid na lalaki matapos makapagtrabaho sa isang malapit na pagawaan ng papermill ay nanatili lamang siya doon at hindi nagpursige sa pagiging isang ganap na lisensyadong engineer. Gayunpaman siya ay isang manager ngayon doon ay isang napaka-established na bahagi ng kumpanya kung saan nagtatrabaho. Ang aking kapatid na babae gayunpaman ay hindi nagustuhan ang kanyang kurso bilang isang guro sa elementarya kaya naman nagpatuloy siya sa pagkuha ng iba pang mga trabaho bilang isang regular na empleyado hanggang sa ang kanyang dalawang hipag na ngayon ay parehong punong-guro ng kanilang mga paaralan ay nakumbinsi siyang maging elementary teacher sa paaralan, ngayon ay isang guro na may matatag na trabaho.
Para sa sarili kong sitwasyon na hindi nakatapos ng kolehiyo at walang karanasan sa trabaho, masuwerte lang ako na kumita ng pera online para sa sarili kong hangarin na tulungan ang sarili ko. Nagtrabaho ito salamat sa Diyos, gayunpaman, ang aking uri ng landas sa karera ay kakaiba at naiiba dahil ako ay nasa mundo ng cryptocurrency. Ako ay nasa awa ng mga puwersa ng merkado at kung paano gaganap ang pandaigdigang ekonomiya dahil sa likas na katangian ng mga cryptocurrencies na may mga pabagu-bagong presyo nito na maaaring gumawa o magpreno sa akin. Well, at least hindi ko makikita ang sarili ko na mabangkarota anumang oras sa lalong madaling panahon dahil sa mga digital asset na pagmamay-ari ko na sinusubukan kong kolektahin nang higit pa para ma-enjoy ko ang mga bunga ng aking trabaho kapag ang mga presyo ay papasok sa mga bagong mataas na presyo o hindi bababa sa malapit dito. Ngunit ang social blogging ay ang aking karera ngayon at ako ay nagsusumikap dito araw-araw dahil kailangan kong gawin ito bukod sa nasisiyahan ako sa paggawa ng ganitong uri ng libangan o trabaho pati na rin sa kadahilanang ito ay nakakatugon sa ad ay nagbibigay sa akin ng isang pakiramdam ng tagumpay araw-araw.
Anyway, para naman sa pamangkin ko na ngayon ay nasa online selling. I guess that she will go big soon in the near future because as time pass-by marami siyang matututunan sa pag-improve ng business venture niya. Ang kanyang mga magulang, lalo na ang kanyang ama ay ang nagsimula ay palaging nandiyan kaya malinaw na mas masaya ako tungkol dito kaysa sa pagkakaroon ng isang ama o mga magulang na nagsasabi sa iyo na ibenta ang lahat at gamitin ang pera para sa pagbili ng mga walang kwentang bagay at hayaan ang iyong kapalaran ang magdesisyon kung saan ka pupunta. Mabuti na ang ating panahon ngayon ay nakakatulong sa atin na magkaroon ng fighting chance para iangat tayo at isawsaw ang ating sarili mula sa kahirapan dahil sa mga bagong teknolohiya tulad ng blockchain, cryptocurrency trading, at online selling. Ang online na pagbebenta ay isang espesyal na bagay dahil ang sinumang may napakagandang produkto ay maaaring gumawa ng isang negosyo halos kaagad at magagawang ipaalam sa maraming tao na ikaw ay nagbebenta ng iyong produkto dahil sa social media at ang kadalian ng pagbebenta gamit ang mga online na tindahan at iba pa.
---
Posted from https://blurtlatam.intinte.org