Sketching in a sketchbook.
Material: sketchbook, gouache, watercolor pencils.
I love drawing cats. Such cute, fluffy, graceful animals.
I like to draw in nature and I like to take pictures on the street. It turns out to convey all the colors of the art.
At home, it's also good to take pictures, but only in good lighting, daylight is best.
I want to take unusual, different photos of my art. Therefore, I try to come up with something for a photo shoot, pick up a background.
Photography plays a big role in creativity. Through the photo, the artist shows his work.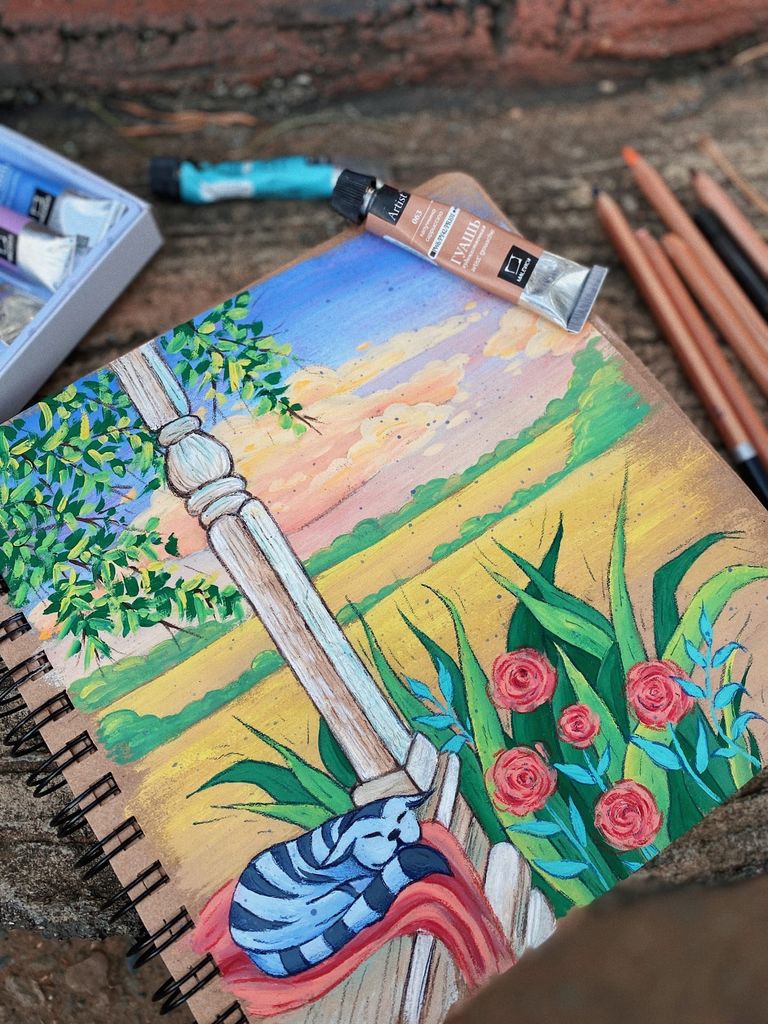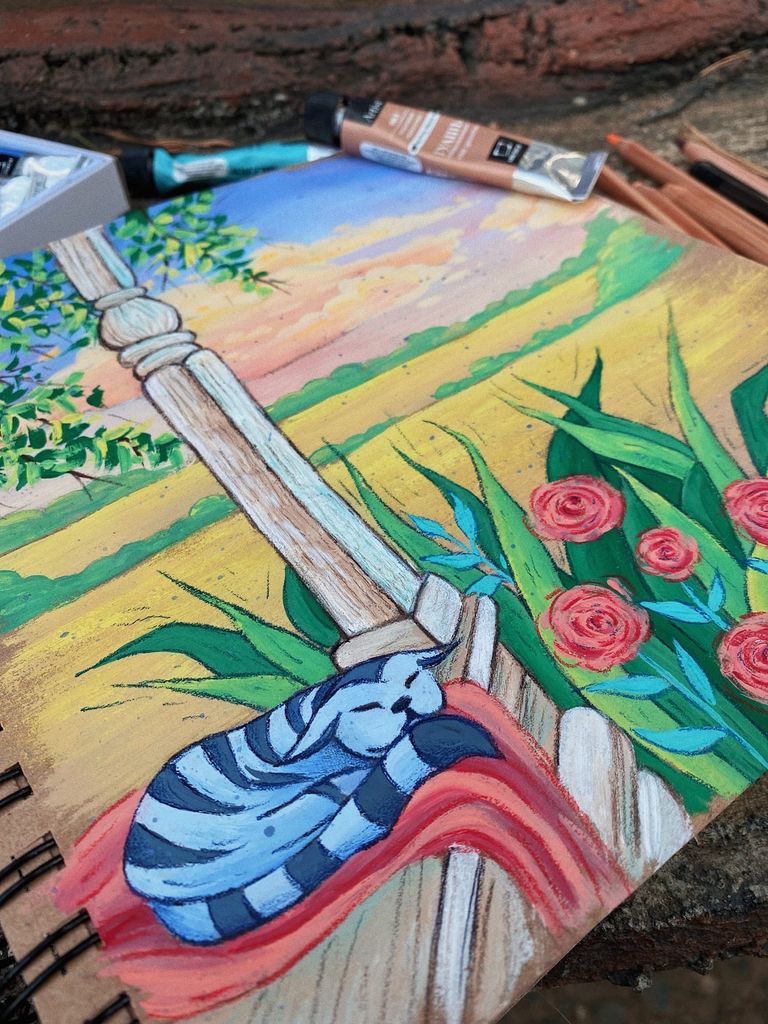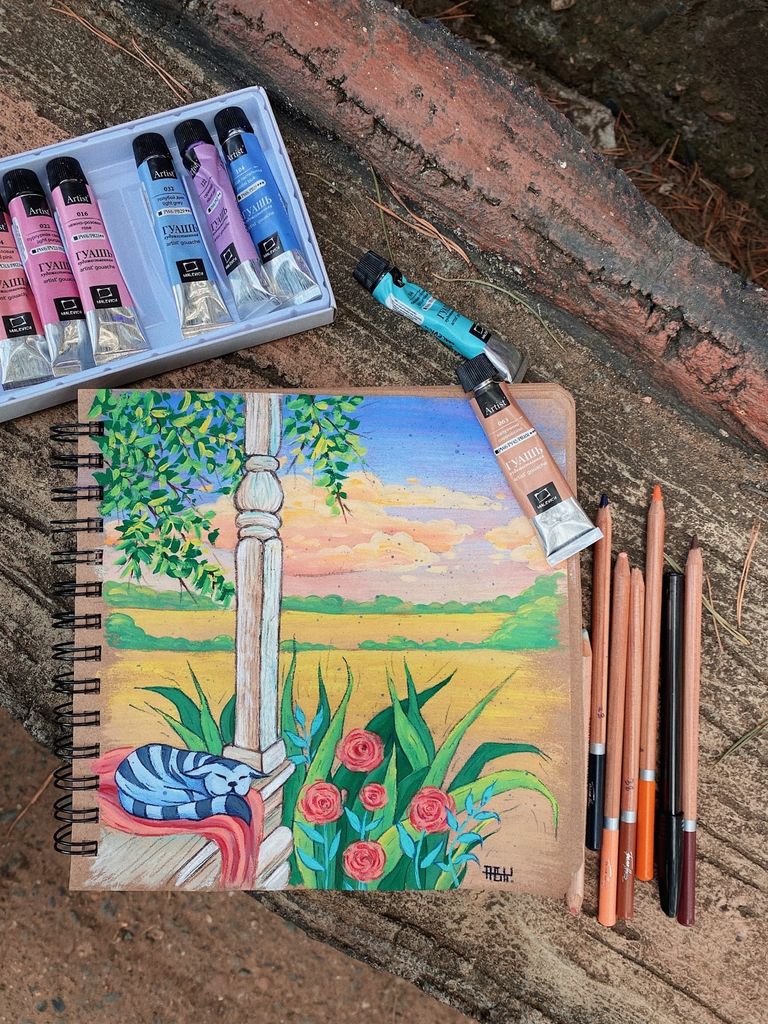 ---
Posted from https://blurtlatam.intinte.org