Jantung pisang yang berasal dari pohon pisang yang hendak berbuah. Jantung pisang mudah dikenali dari bentuk dan juga warnanya yang gelap.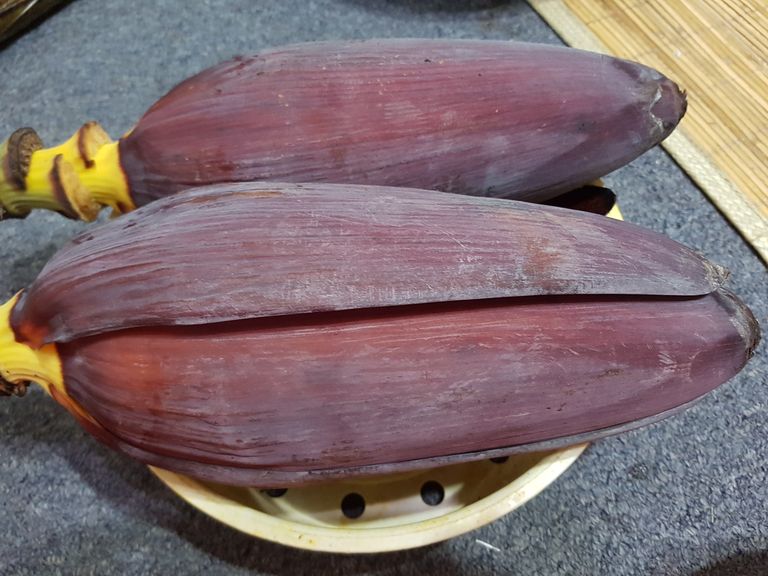 Jantung pisang yang merupakan perpanjangan dari bunga yang nantinya akan menjadi buah pisang. Letaknya di bagian ujung dan terlihat menggantung. Warna kulitnya ungu tua .
Jika kita lihat bagian dalamnya, akan terlihat menumpuk-numpuk seperti bagian pisang yang kecil. Jantung bisa di di konsumsi dengan cara di masak terlebih dahulu. Di masak menjadi sayur yang pastinya enak. Dapat ditumis ataupun di masak menjadi sayur santan. Bahkan dapat digoreng menggunakan tepung. Digoreng tepung Menjadi makanan kecil yang gurih dan renyah saat di makan.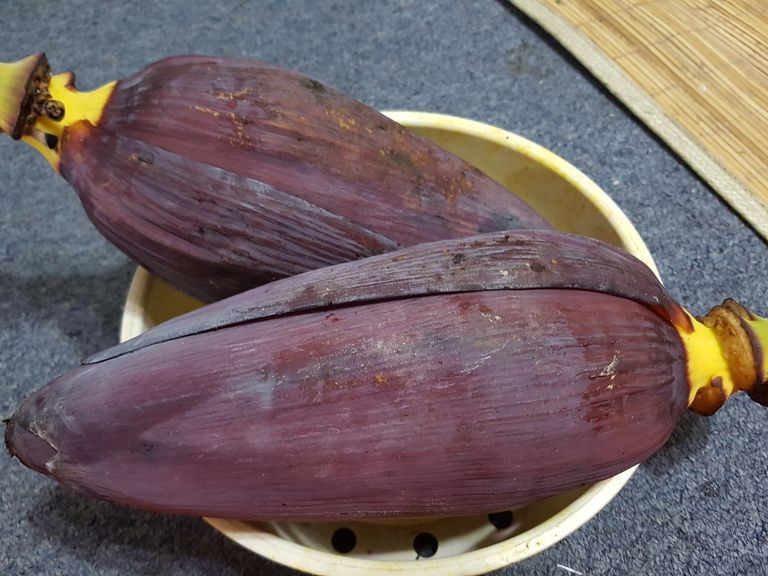 Banana blossom that comes from a banana tree that is about to bear fruit. The banana blossom is easily recognized by its shape and dark color.
Banana blossom which is an extension of the flower which will later become a banana fruit. It is located at the end and looks hanging. His skin color is dark purple.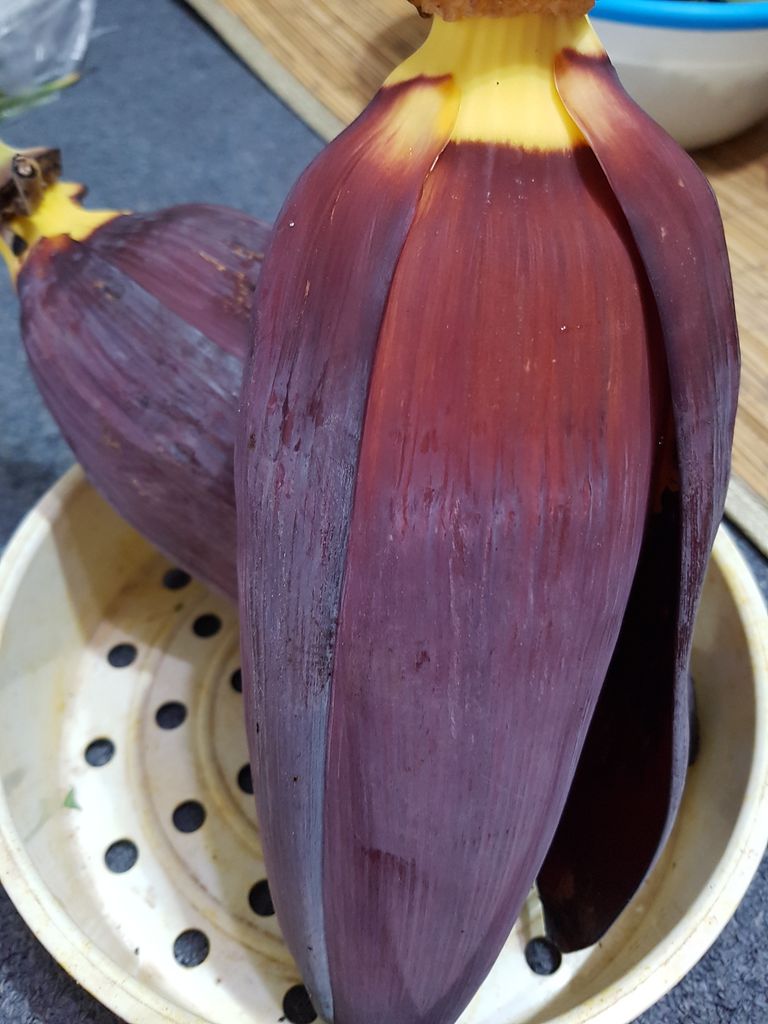 If we look at the inside, it will look piled up like small banana parts. The heart can be consumed by cooking it first. Cooked into vegetables that are definitely delicious. It can be sautéed or cooked into coconut milk. It can even be fried using flour. Fried flour becomes a savory and crunchy snack when eaten.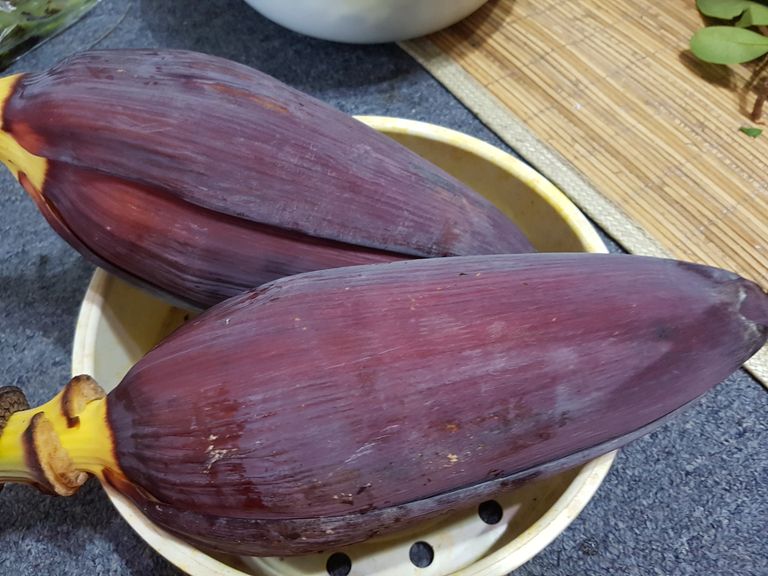 Jantung gedhang sing asale saka wit gedhang sing arep metokake woh. Jantung gedhang gampang dikenali saka wangun lan werna peteng.
Jantung gedhang kang dadi tambahan saka kembang kang mengko dadi woh gedhang. Dumunung ing pungkasan lan katon nggantung. Werna kulite wungu peteng.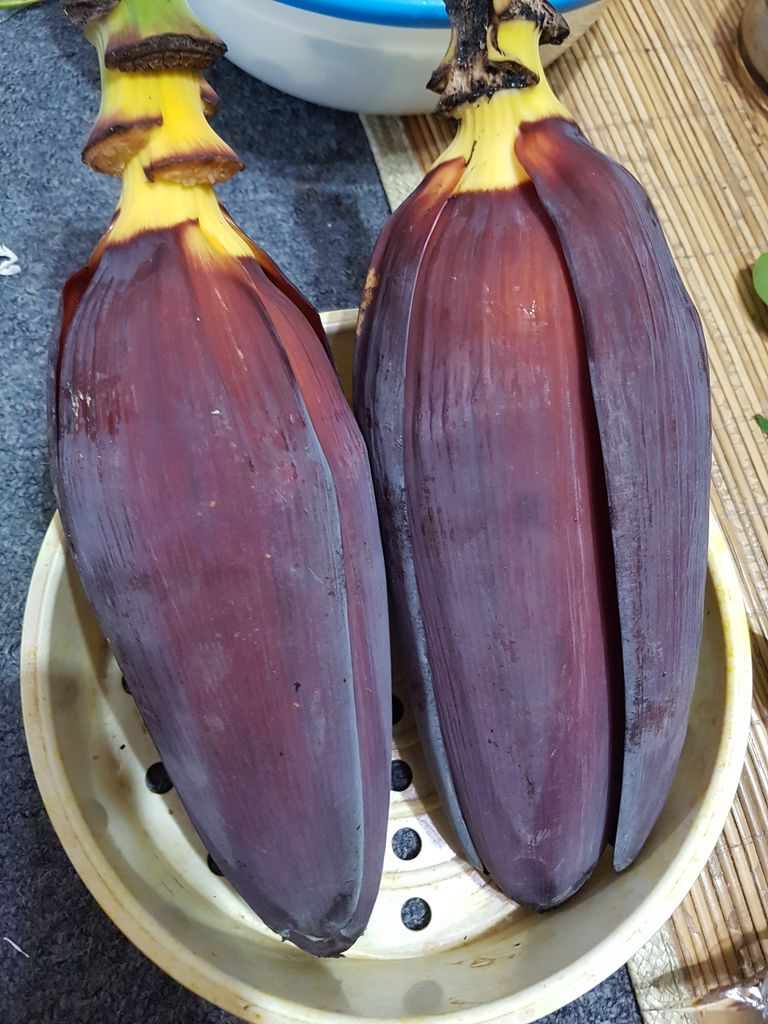 Yen dideleng ing njero, katon tumpukan kaya gedhang cilik. Ati bisa dikonsumsi kanthi masak dhisik. Dimasak dadi sayuran sing mesthi enak. Bisa ditumis utawa dimasak dadi santen. Malah bisa digoreng nganggo glepung. Tepung goreng dadi cemilan gurih lan renyah yen dipangan.


---
Posted from https://blurtlatam.intinte.org