Bunga kumis kucing merupakan bunga yang bentuknya unik. Warnanya putih dan ada yang memanjang pada bagian bunga dan berbentuk mirip dengan kumis kucing.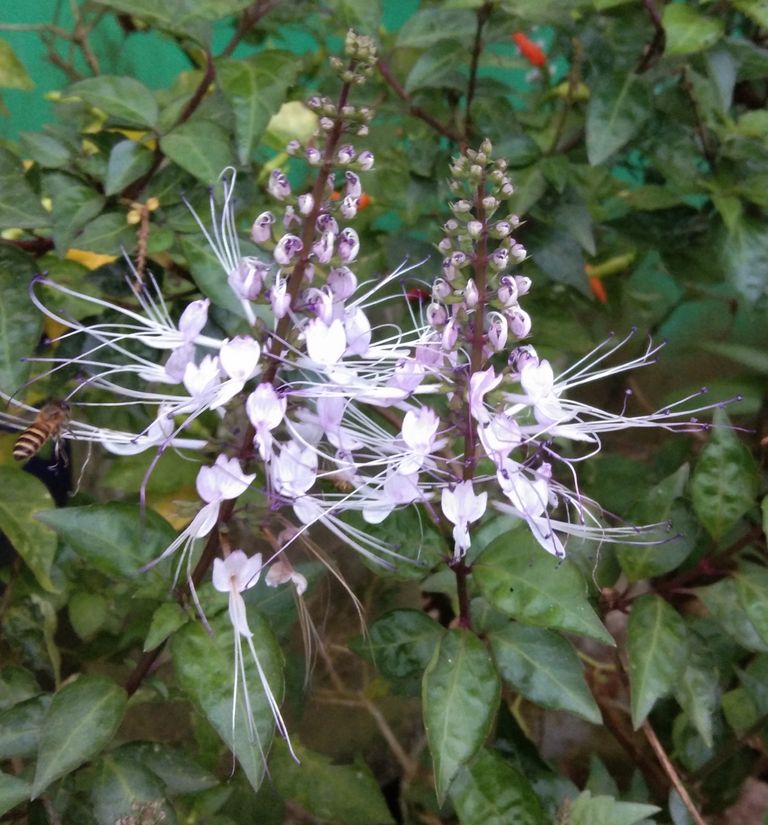 Mungkin karena itulah diberi nama kumis kucing. Tanaman bunga ini sangat jaramg bisa kita lihat. Karena tidak banyak yang menanamnya. Dan kalaupun ada biasanya juga tidak terurus. Warna bunga putih dan ada sedikit warna ungu yang membuat bunga ini semakin unik.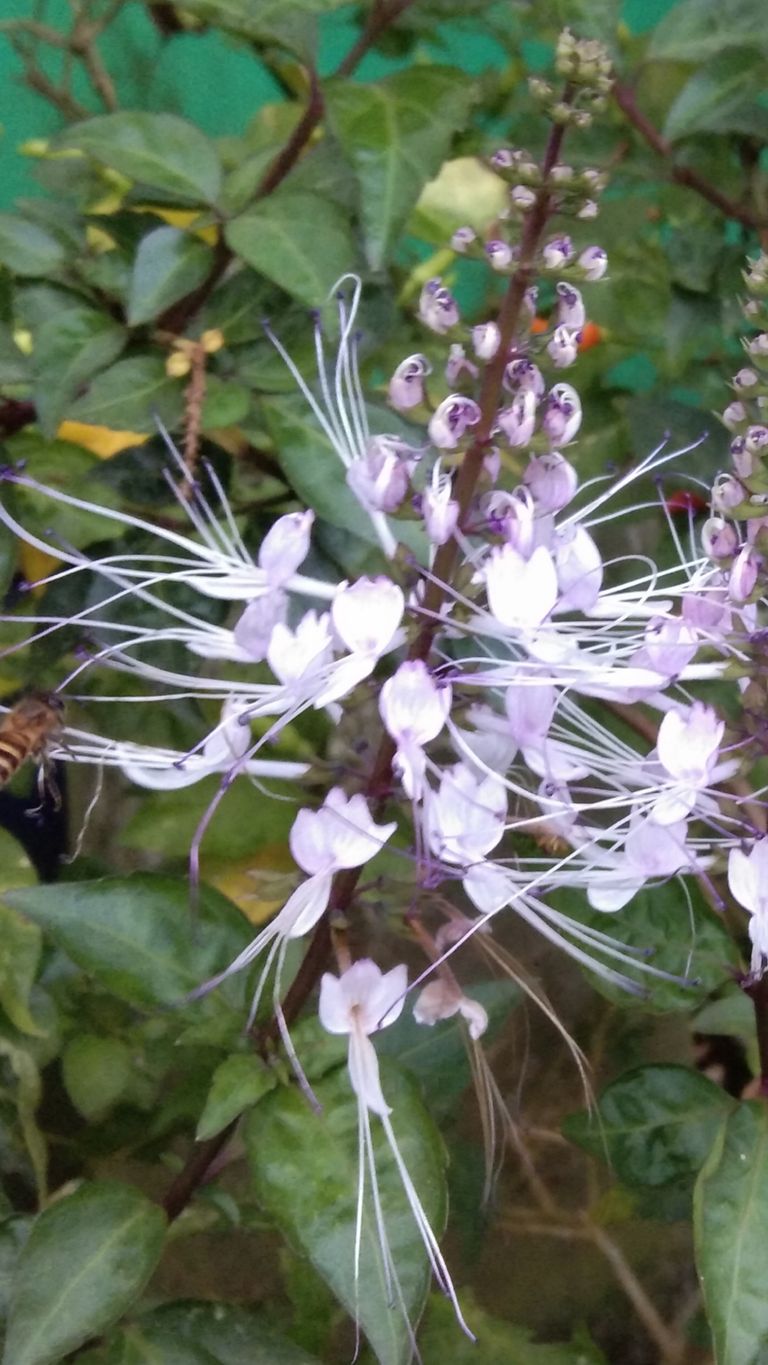 Bunga kumis kucing yang juga banyak di jadikan tanaman herbal. Saya selalu suka melihat bunga yang unik ini. Setiap kali melihatnya pasti akan saya ambil fotonya. Bunga yang unik dan juga indah. Bunga kumis kucing yang selalu terlihat segar dan cerah.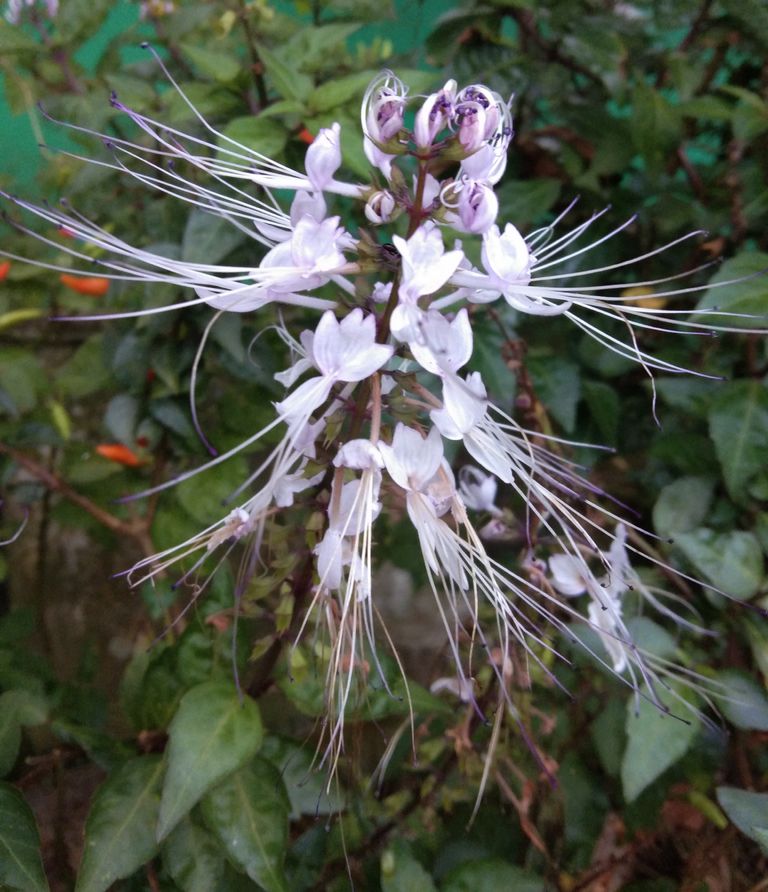 The cat's whiskers flower is a flower that has a unique shape. The color is white and some are elongated on the flower and shaped like a cat's whiskers.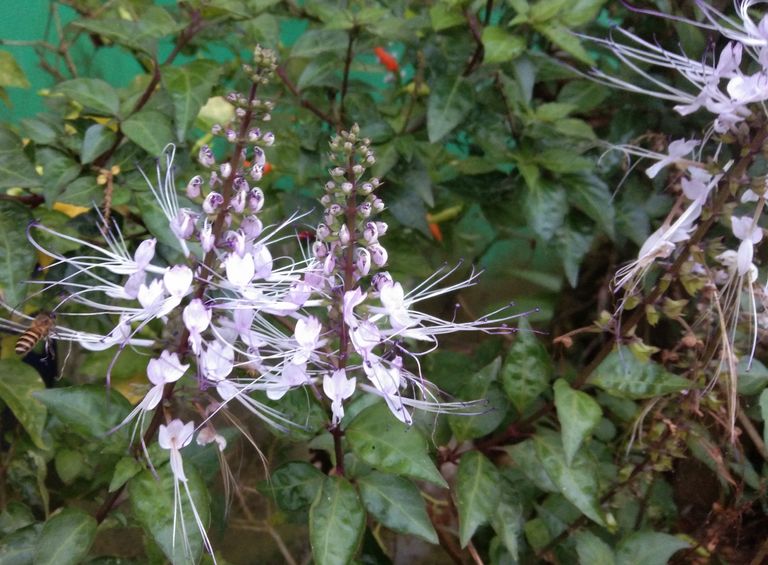 Maybe that's why it was given the name cat whiskers. We can see this flower plant very rarely. Because not many people grow it. And even if there is usually also not taken care of. The color of the flowers is white and there is a little purple which makes this flower even more unique.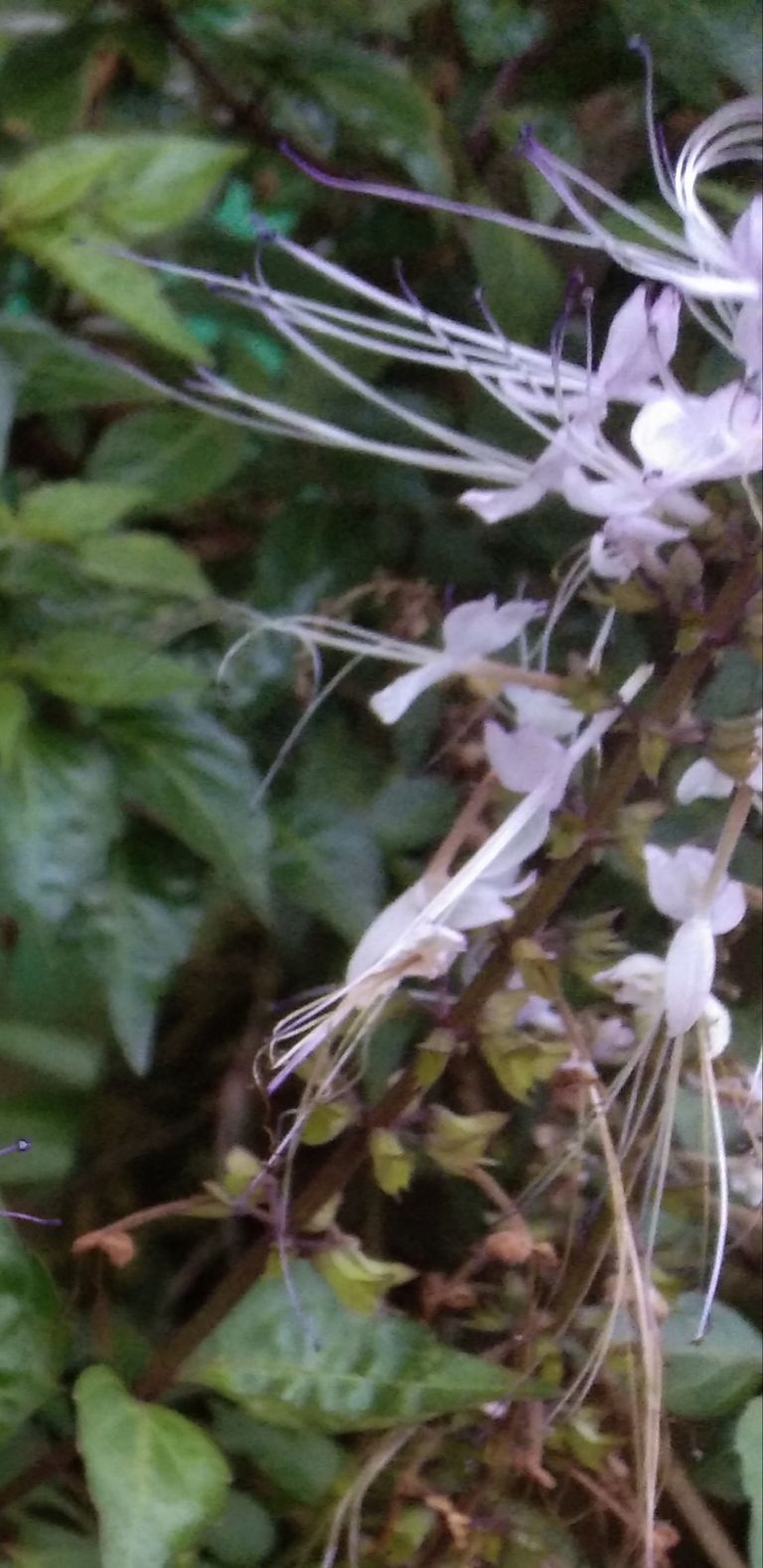 Cat's whiskers flowers are also widely used as herbal plants. I always love to look at this unique flower. Every time I see it, I will definitely take a photo. Unique and beautiful flowers. A cat's whiskers flower that always looks fresh and bright.

---
Posted from https://blurtlatam.intinte.org