Salah satu makanan panas yang banyak disukai adalah bakso. Bakso merupakan makanan yang terbuat dari daging sapi dan rasanya enak. Semua kalangan menyukai makanan ini.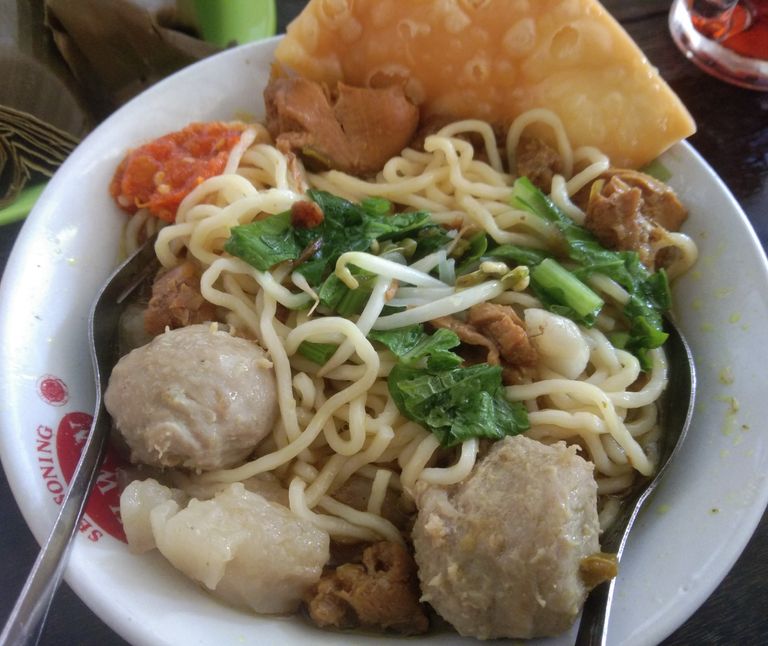 Bakso bisa kita beli di tempat-tempat yang menjual bakso. Bahkan kita juga dapat membuatnya sendiri. Saat cuaca dingin sangatlah enak makan bakso karena selain membuat kita kenyang tetapi juga membuat badan segar dan menghilangkan rasa dingin.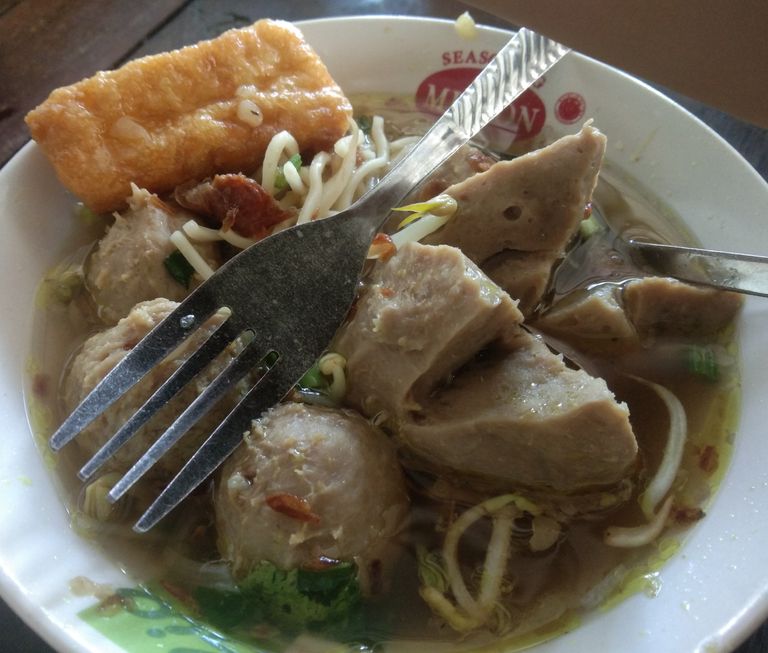 Satu mangkok bakso biasanya terdiri dari suun, mie kuning, bakso , tahu, kerupuk pangsit dan tetelan daging bahkan ada juga yang menyediakannya beserta lontong. Bakso lebih enak lagi jika dimakan beserta sambal. Harganya juga terjangkau. Makanan enak dan juga murah.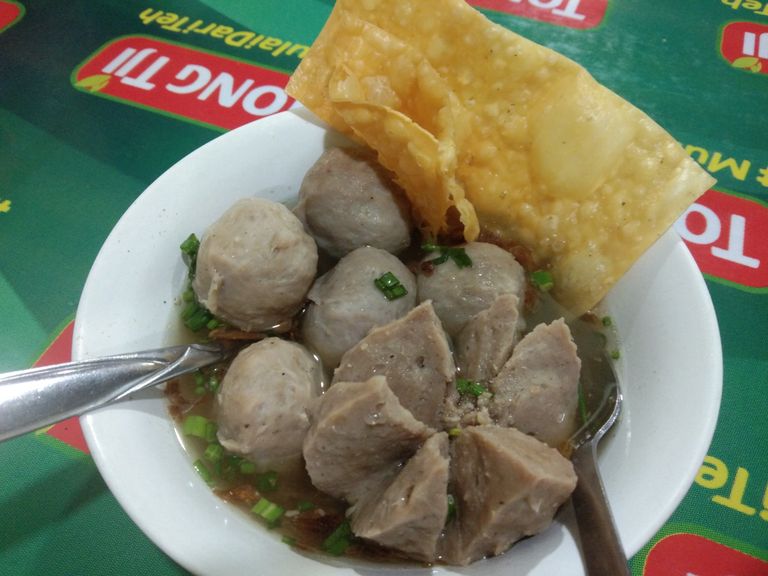 One of the most popular hot food is meatballs. Bakso is a food made from beef and tastes good. Everyone likes this food.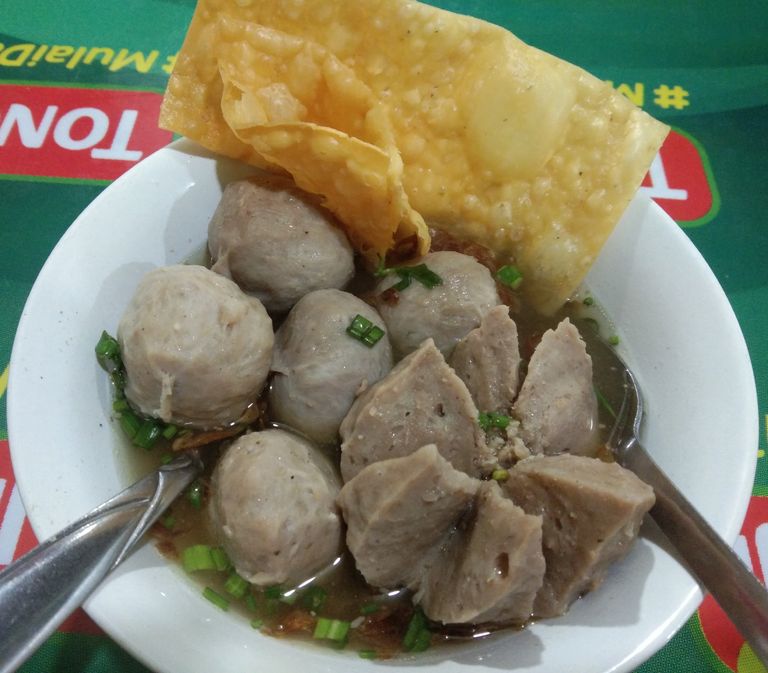 We can buy meatballs in places that sell meatballs. Even we can also make it ourselves. When the weather is cold it is very delicious to eat meatballs because apart from filling us up, it also refreshes the body and relieves the feeling of cold.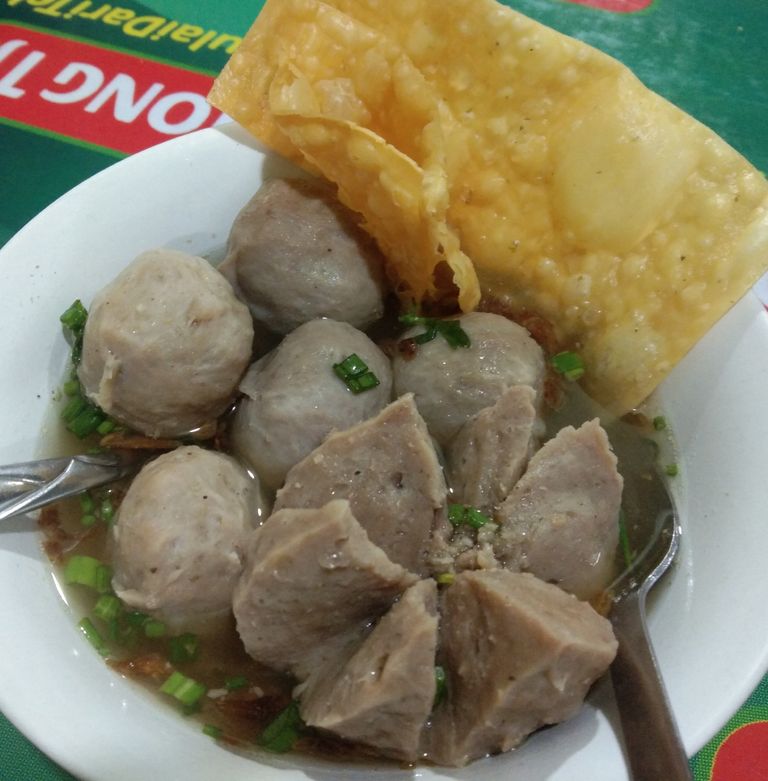 One bowl of meatballs usually consists of suun, yellow noodles, meatballs, tofu, dumpling crackers and meatballs and some even provide it along with rice cake. Meatballs are even better when eaten with chili sauce. The price is also affordable. Good food and also cheap.


---
Posted from https://blurtlatam.intinte.org