Bunga krokot merupakan salah satu bunga favorit saya. Bunga yang sekali berbunga akan memunculkan banyak bunga. Sayangnya kita hanya bisa melihat bunga ini di pagi dan menjelang siang hari.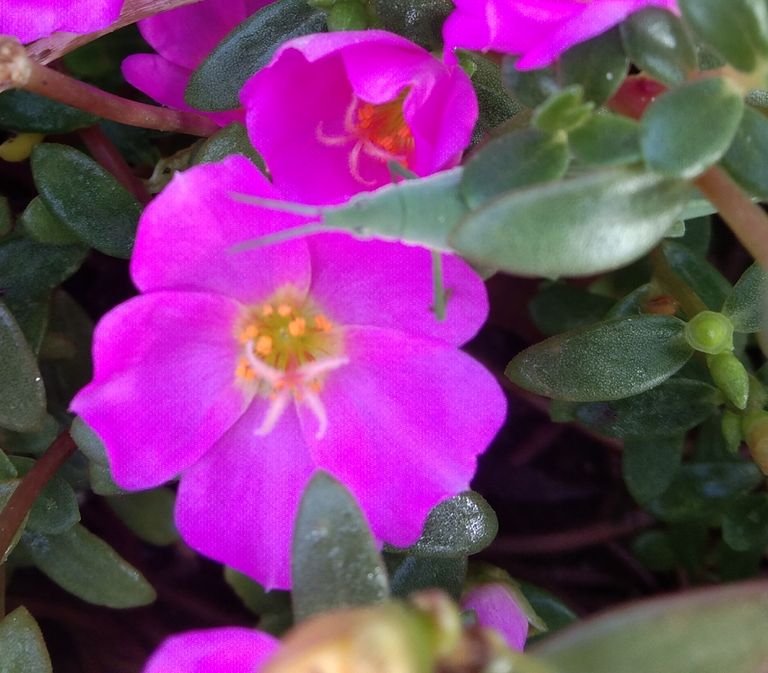 Bunga krokot yang berwarna merah muda ini adalah bunga krokot yang kelopaknya lebih besar dari bunga krokot biasanya. Selain berwarna merah muda, bunga krokot ada juga yang berwarna merah, oranye, ungu, kuning dan putih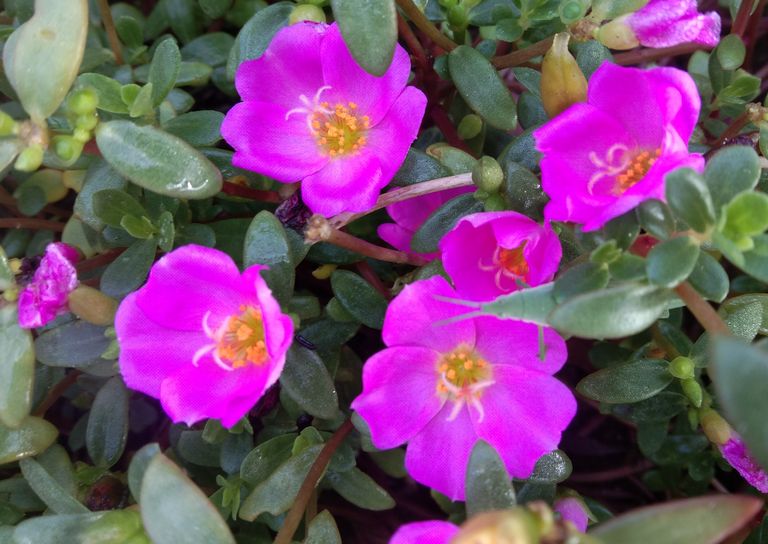 Tanaman bunga yang sering ada di taman-taman. Karena hanya berbunga 1 musim atau satu kali maka jika ingin ada bunganya maka tanaman bunga ini harus di replant kembali. Bunga kecil dan berwarna yang sangat cerah serta indah di pagi hari.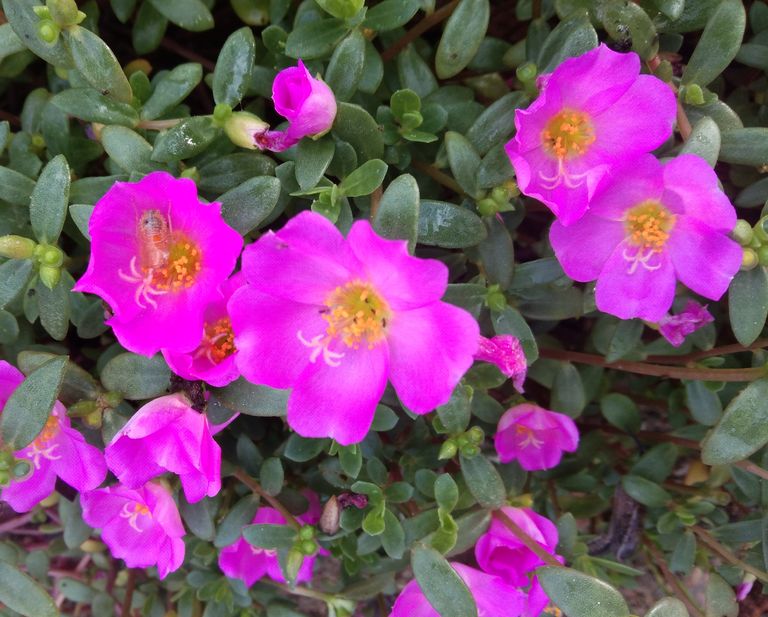 Purslane flower is one of my favorite flowers. Flowers that bloom once will give rise to many flowers. Unfortunately we can only see these flowers in the morning and before noon.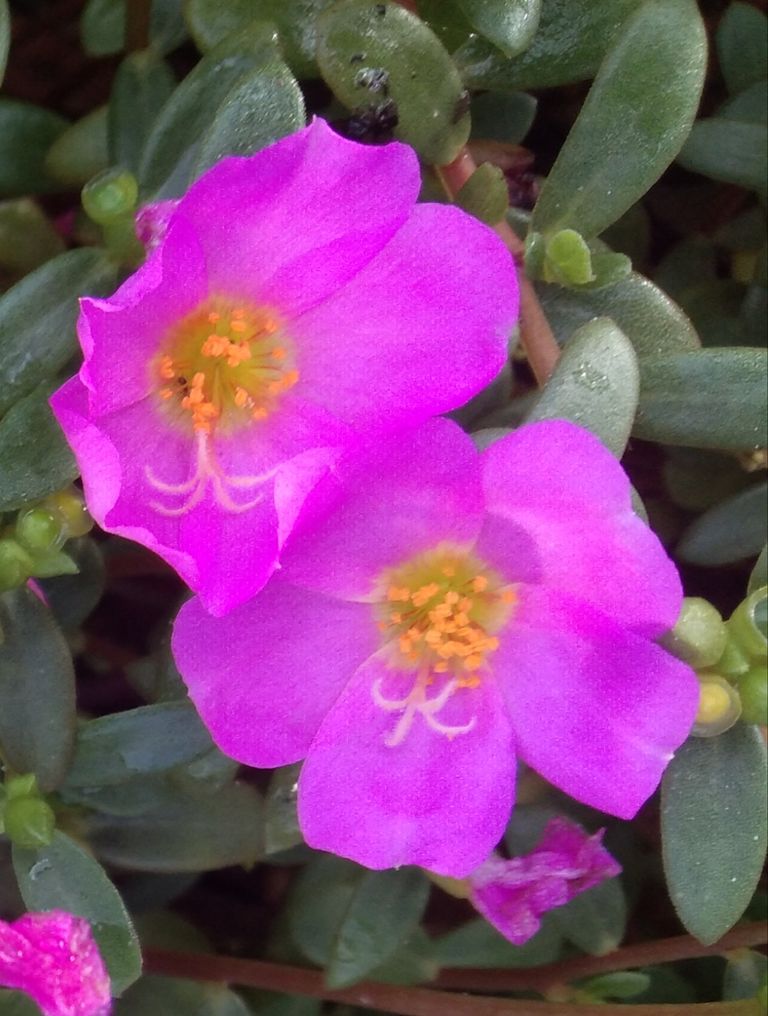 This pink purslane flower is a purslane flower whose petals are larger than the usual purslane flower. Apart from being pink, purslane flowers are also red, orange, purple, yellow and white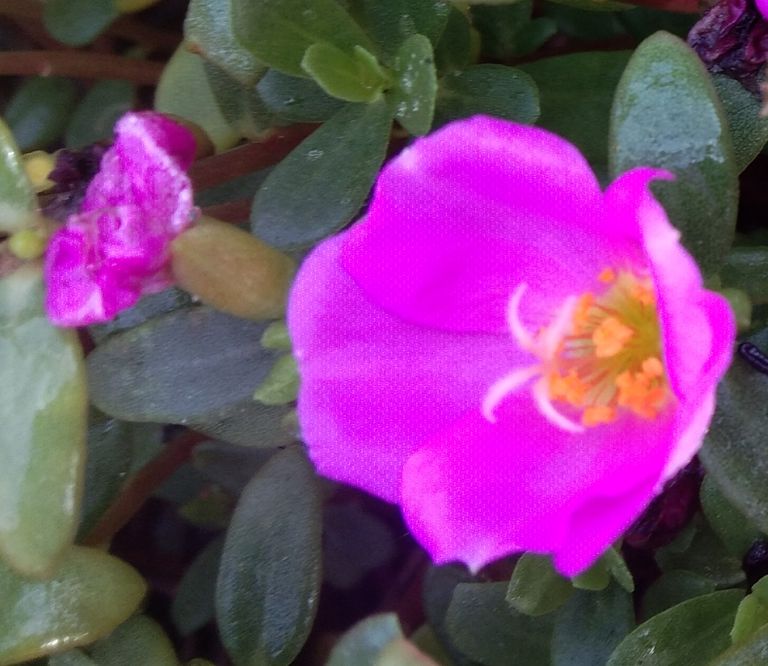 Flower plants that are often found in gardens. Because it only flowers for 1 season or once, if you want flowers, these flower plants must be replanted. Small flowers and very bright and beautiful colors in the morning.

---
Posted from https://blurtlatam.intinte.org